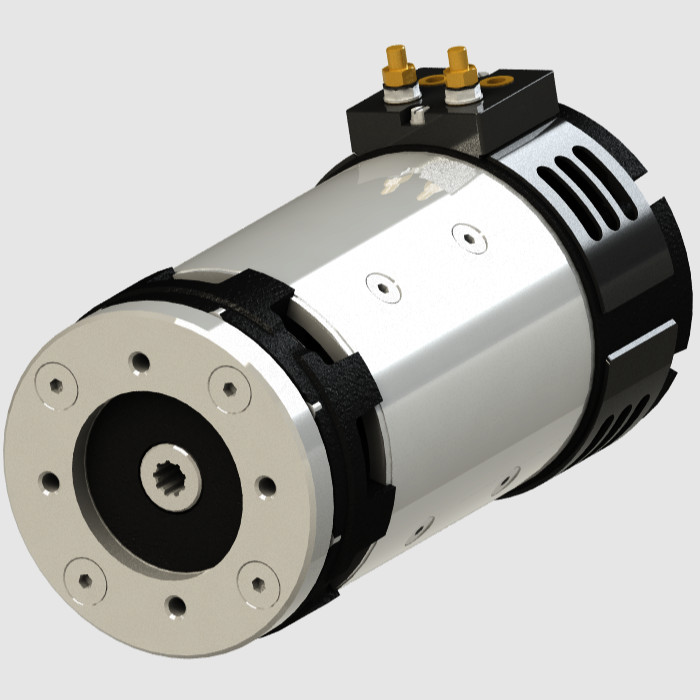 The DC motors are offered to perform traction, lifting and steering operations for any type of battery-powered vehicle with a voltage range from 24 up to 96V.
Thanks to our expertise we can design and create windings of any type (permanent magnets, series excitation, compounds, sepex etc …) and we can also offer a wide and varied range of mechanical configurations (more than thousand of different models) developed over the years.
The traction motors grants powers from 500W up to 40kW, then for lifting functions we can supply engines with power up to 40kW, which can be equipped with oleodynamics gear pumps from 1,2 cc3 up to 44 cc3.
Main features:
• Reliability
• Simplicity of use
• Mechanical and electrical adaptability
Application fields:
• Electric froklifts
• Electric cranes
• Industrial cleaning machines
• Agricultural and gardening vehicles
Forklift - Cranes
Urban mobility
Airport tractor
CUSTOMIZE YOUR DC STEERING MOTORS