HIGH PERFORMANCES AC MOTORS
High performance AC motors are mainly used on heavy vehicles or on heavy duty applications.
We can supply AC motors with high peak torque (up to 800 Nm) and with nominal power range from 24 to 60 kW.
The motors are equipped with external incremental encoders 64 imp/rev and protected by robust customized steel or aluminum frames.
Thanks to tailor-made windings and specific mechanical treatments, we grant reliability and continuity of performances over time.
Main features:
• High combination torque / power
• Protection degree up to IP67
• Reinforced insulation for high power / voltage
• Mechanical adaptability
Fields of applications:
• Heavy electric forklifts
• Mining applications
• Electric lokotractors
• Electric buses
Forklift - Cranes
Minerary - Railway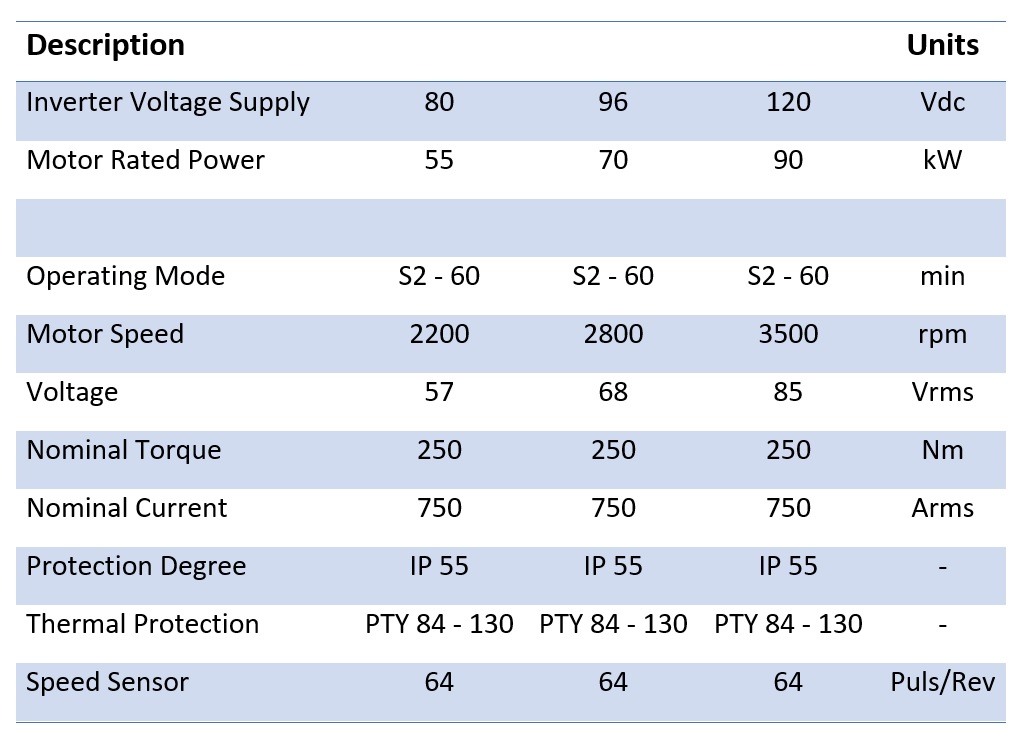 HIGH PERFORMANCES AC MOTORS RANGE