WITH OVER 60 YEARS
OF EXPERIENCE
we are able to provide multiple solutions
for every field of application.
FORKLIFTS
Thanks to more than 60 years of experience in the battery industry market, we are able to offer traction solutions with DC motors for special and heavy electric forklifts with capacity up to 120 Q.
AGV
The agv market is continuosly increasing its demand, that's why we are now able to offer special ac motor solutions: light and protected motors can be supplied with power from 1 up to 4 kw and voltage from 24v to 80v.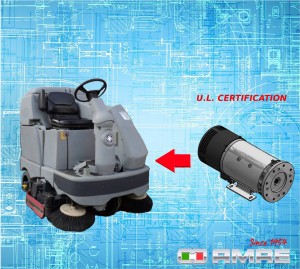 CLEANING
The industrial cleaning market is continuosly looking for reliable and competitive solutions, especially for the developement of the "man on board machines", where the work is particularly tough and durable. Thanks to our renforced DC motors, is possible to handle the whole oleodynamic system without facing problems of overheating. This motor is also certificate as an U.L. product.
GARDENING AND HARVESTING
New regulation on environmental pollution, as weel as government incentives, pushed significantly the birth of many gardening and harvesting machines; AMRE can provide customized solutions for each specific application.
ELECTRIC CRANES
The electric cranes market has changed a lot in its history; old DC motors have almost been fully replaced by AC technology and AMRE is able to offer reliable solutions for both traction and lifting systems including high power and voltage.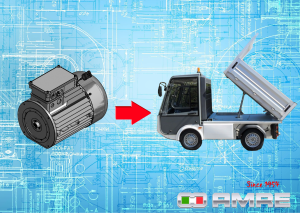 URBAN MOBILITY
The production of electric vehicles for urban mobility has been increasing significantly in recent yaes. AMRE has developed a range of light and protected AC motors to meet the needs of this new market.
AEREAL PLATFORM
The aereal platform industry has always been one of AMRE's major markets; we can offer consolidated solutions both for the direct traction or the actuation of hydraulic circuits and mechanical systems.